Skills
Research
On the data mining of traffic data captured with LIDAR
Stranovsky, L.
2020.
Multimodal authentification utilizing microphone and web camera on an online website
Stranovsky, L.
2019.
Vehicle tracking and object classification using deep learning in combination with stereo vision
Kaljuvee, M., Thormann, M. A., Stranovsky, L.
30 May 2018.
---
Education
Master's Degree - Vision, Graphics and Interactive systems
2017 – 2020
Aalborg University in Denmark
Curricullum
1st semester
Computer Graphics Programming
Machine Learning
User Experience Design for Multi Modal Interaction
Project Based Learning
Semester project - Graphics
2nd semester
Image Processing and Computer Vision
Robot Vision
Numerical Scientific Computing
Semester project focused on Computer Vision
3rd semester
Platforms and Methods for Multi Modal Systems Architectures
Research in Vision, Graphics and Interactive Systems
Semester project - focus on Multi Modal Interactions
Curricullum
1st semester
Algorithms and Programming
Calculus 1
Economics
English Language 1
Introduction into Engineering
Introduction into Physics
Logic Systems
Safety and Protection of Health at Work
2nd semester
Calculus 2
Computer Architecture
English Language 1
Finance Basics
Physics
Programming Techniques
3rd semester
Communication management
Computer networks
Discrete Event Systems
Electrical Engineering
Linear Algebra
Microprocessors and their Programming
4th semester
Artificial Intelligence
Database systems
Discrete Mathematics
English Language 2
Mathematical statistics
Object Oriented Programming
5th semester
Analysis and complexity of algorithms
Bachelor project 1
Operating systems
Software engineering
Virtual Prototyping
Web technologies 1
6th semester
Algebraic structures
Bachelor project 2
Bachelor Thesis
Developement of software applications
Smart Mechatronic Systems
Web technologies 2
---
Working experience
Lead Developer
February 2019 – Present | Aalborg, Denmark
Weblab.nu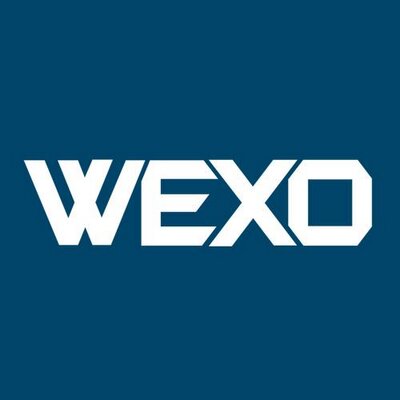 Magento Developer
October 2017 – Present | Aalborg, Denmark
Wexo.dk
Remote PHP Web Developer
April 2017 – September 2017 (10 months) | Bratislava
Zlavadna.sk
I worked on refactoring of custom created management system. This consisted of rewriting spaghetti PHP into MVC architecture with Codeigniter framework and also rewriting SQL queries.
Junior Web Developer
November 2015 – September 2016 (11 months) | Bratislava
Cgc.sk
As part of a small eight member team, we worked on web based software solutions focused on complex security management. I undertook the visual part of the system and backend logic as well. Technologies I worked with were: HTML5, CSS3, Bootstrap, Javascript, jQuery, PHP, Codeigniter MVC framework, SQL
---
Volunteer experience
Local administrator
November 2015 – June 2017 (1 yr 8 mos)
Ynet Student Organisation
Ynet is a student organisation serving as an internet provider in dormitories with more than 3000 users. My duties were troubleshooting & network maintenance.
---
Independent courseworks
Webdevelopment Marketing
Computer vision & Machine learning Game development
---